F.E.T.C.H. is a registered 501(c) (3) non-profit organization that operates on Membership Fees, Fundraising, and Tax Deductible Private Donations.
If you are interested in making a Tax Deductible Donation please email our Treasurer via our Contact Us page noting "ATTN: Treasurer" in the subject area.
Sign up for boxtops savings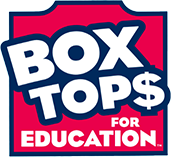 Box tops are now virtual. Simply go to http://www.boxtops4education.com/ and put in our zip code (48867).  Find Family Education Through Christian Homes, click on it and click continue. Fill out necessary information.
Next, download the app onto your phone and log in. When you make a qualifying purchase, just open the app, snap a photo of your receipt and submit! Online receipts count as well, that information and qualifying purchase deals are listed on the website.